Ever wondered if there is a flashlight that allows you to go hands free? The  AONAN USB Rechargeable LED Beanie Cap is a flashlight which does exactly that by offering lots of convenience to its users.
What is it most suitable for?
This flashlight is present in the beanie cap! It is ideal for joggers, hikers, bikers and even for children on their way to school. It is very comfortable to use for the people who indulge themselves in camping, fishing, hunting and other outdoor activities.
Is it worth buying?
The fact that this flashlight delivers twice the light output of any other flashlight lighted cap in the marketplace, it has 4 ultra-bright LEDs, and that it provides 55 feet forward lighting are the reasons which make it a smart buy.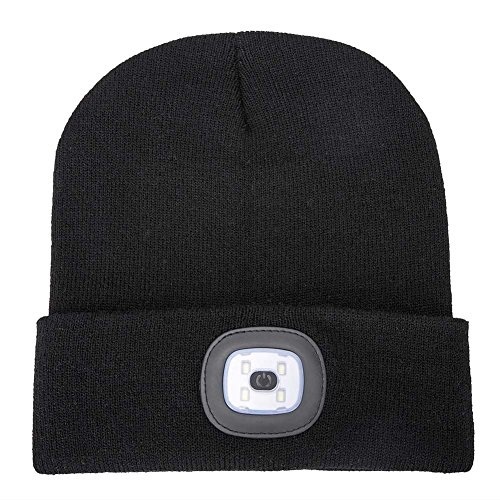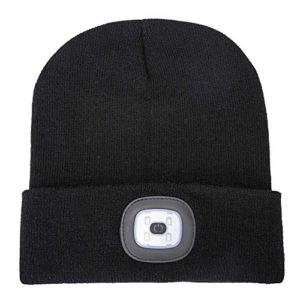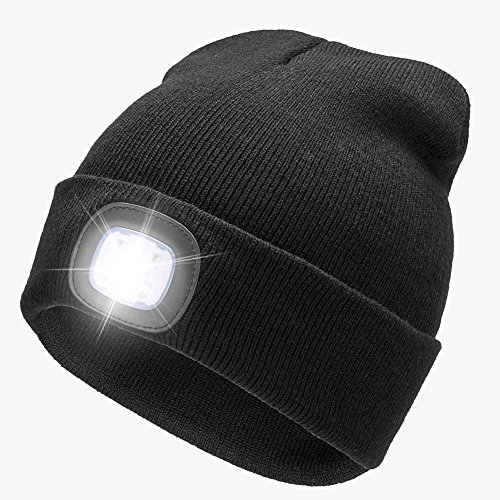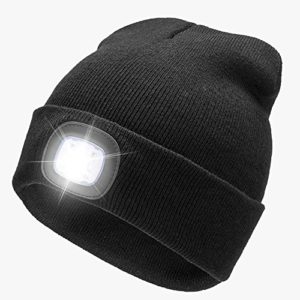 What features does it offer?
It is USB rechargeable, you don't need to re-purchase and change batteries. You only need standard USB port from your computer or mobile phone charger.
It is washable and it gives convenient loading. When you wash it, you have to pull the stocking cap rim open and push the light in to separate them. After doing this the beanie is ready for you to wash.
There are two modes in the LED lighted beanie. White light lighting mode ensures that its user will be able to see clearly.
The beanie is elastic and can fit with any head size.
It is a flashlight which allows people to go hands free and it provides value for money. When you get a lot of features in a single package then without much of delay, book a beanie cap flashlight now!