Trapped by rough surf, Rudzinski used light to flash distress signals throughout the night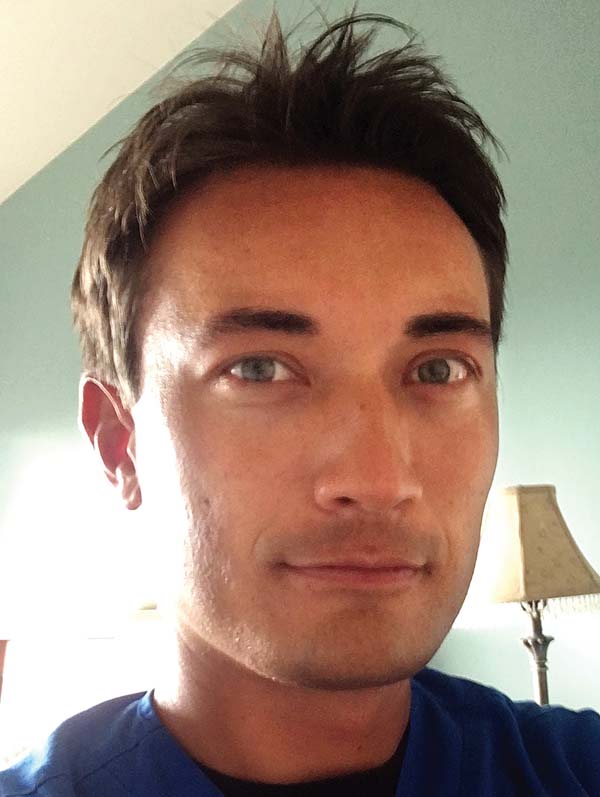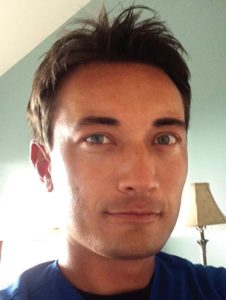 Makawao kayaker Mark Rudzinski signaled SOS distress flashes with his flashlight early Tuesday, hoping someone would see him trapped about 200 feet below a cliff after strong waves slammed him into rocks the day before off the Nahiku coastline.
"I didn't sleep at all," Rudzinski said of his overnight ordeal in a phone call Thursday. "My biggest worry was that I might miss something like a boat going by, a person or a plane. I just stayed awake."
The 32-year-old Maui Memorial Medical Center nurse had been hiking alone in the area Monday morning before launching his kayak around 2 p.m. from Nahiku landing. The waves and currents were relatively calm in the morning, but "grew tremendously" into the late afternoon so he tried paddling back to the landing, he said.
"I noticed I wasn't moving anywhere," he said. "I started paddling even harder and faster, but it looked like I was going backwards. I got caught in a really, really strong current.
"Now I realized I was in trouble, and it was kind of scary. I didn't have a choice but to turn my kayak around into the current and keep it as stable as I could, but the current took me straight into the cliff wall."
Each wave pushed him closer and closer to the cliff, until his kayak flipped over from end to end, and he went headfirst into the water, Rudzinski said. His kayak was "ripped apart," and his oar destroyed as he was slammed into the cliff.
Luckily, Rudzinski's kayak flew in front of him and softened his crash against the rocks about a quarter of a mile west of the landing. He was able to retrieve his backpack from the kayak and spent the next several hours trying to get someone's attention above the cliff and at a nearby lookout.
Rudzinski said his cellphone was smashed by the waves, and he tried to climb up the steep cliff to escape. The cliff, about 200 feet tall, was too dangerous, however.
"I have experience kayaking, but I've never been in anything like that," he said. "That was terrifying. I really thought I wasn't going to make it."
With no food or water, he tried staying still to conserve energy. The waves "sounded like thunder, and there were a couple times I swore I could've heard a helicopter," he said.
"My adrenaline was still running, and I was still worried about whether I was going to be found or not," he said. "A million things were going through my head."
Rudzinski signaled with his flashlight at the lookout periodically through the night until someone finally responded around 6 a.m.
"I was jumping up and down," he said. "I felt so happy."
A visiting couple waiting for the sunrise noticed the light and told someone at their car rental company to call 911 because of the lack of a cellphone service in the area, Fire Services Chief Edward Taomoto said. The 6:36 a.m. report sounded like it might be a "bogus call," and that the visitors simply saw light reflecting off an object.
Hana firefighters were on the scene at 7:10 a.m., and they located Rudzinski at about 7:30 a.m. A rescue helicopter lifted him to safety at 7:50 a.m., Taomoto said.
"I got so, so lucky to be alive," Rudzinski said. "I just got some scrapes and bruises here and there."
The Indiana native, who moved to Maui about a month and a half ago, went to work the next day, but he was "definitely sore" after getting the "wind knocked out of me and my body beat up on the rocks." He said the experience would not stop him from kayaking, but it has given him greater respect of Maui's waters.
"I won't be going there," he said. "I'll go to calmer waters.
"When you're in that situation you have no control and you're at the mercy of Mother Nature, it changes your perception a little bit," he said.
Rudzinski never got to see or meet the couple who spotted his signal and found help. He said it was "almost like they were looking for me because as soon as I flashed my light at them, they flashed back."
"I would love to connect with them to say thank you," he said.
The visiting couple was staying nearby at a vacation rental, Taomoto said.
Rudzinski can be reached at shredder122000@yahoo.com.
* Chris Sugidono can be reached at csugidono@mauinews.com.