Purchase this Auto Emergency Tool & Flashlight  and be prepared for just about anything. It has 12 tools that would help you in different situations.
It includes these tools: windshield flat screwdriver, Phillips head screwdriver, can openers, scissors, knife, large and small screwdrivers, seatbelt cutter, and an emergency beacon.
The flashlight has an emergency beacon with a red flashing light. It also has a dual-mode flashlight that can be zoomed to 2000 times.
This flashlight comes with 3 AAA batteries and is very convenient for your glove compartment. It can also fit into your utility drawer at home.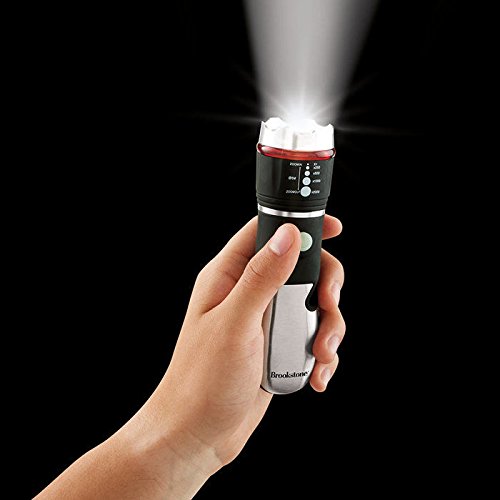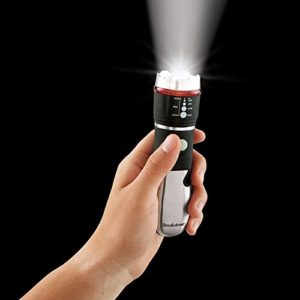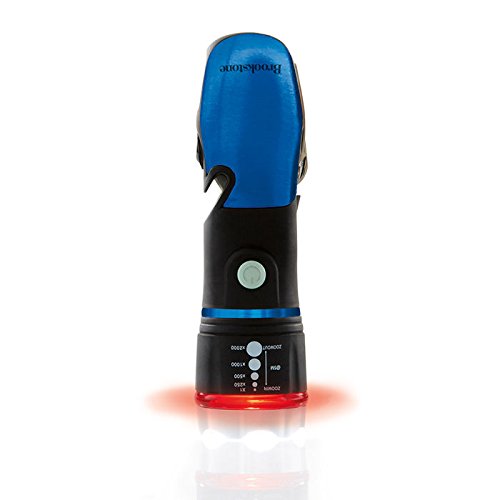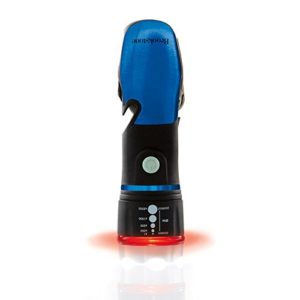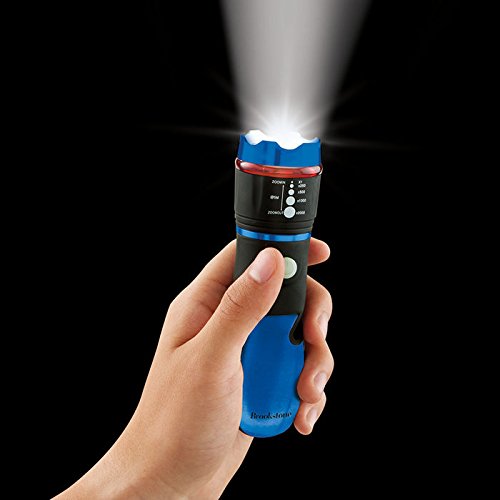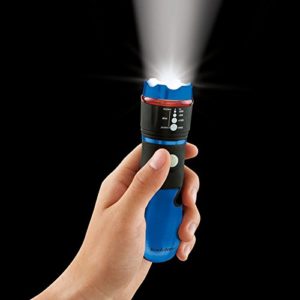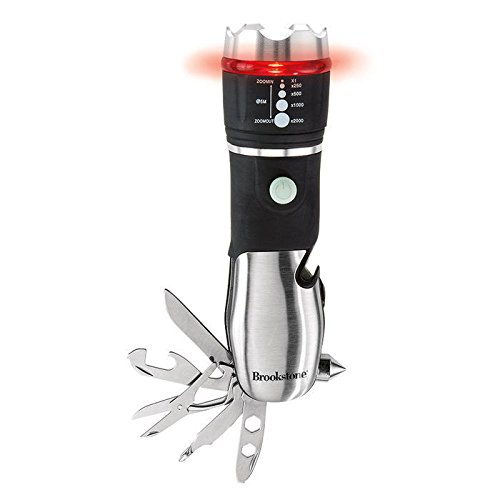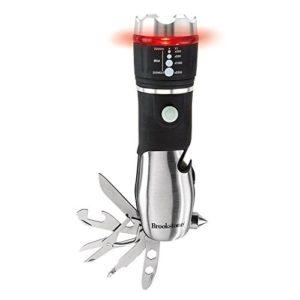 This flashlight with tools has been gifted by many of our customers for their loves ones. You can open the lid of a cold drink bottle with its help. You can cut a bag of chips open with its help. You can do many other things with it, even save a life.
So, buy one now and be prepared for just about anything!